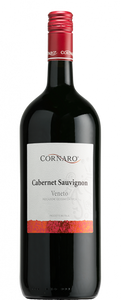 Dark red wine with a purple hue. Full bouquet with delicate grassy notes. Dry taste. Ideal for accompanying grilled meat, game and roasts. Serve at 16-18° C.
ORIGIN: Veneto Region • VINIFICATION: Classic red wine method • ALCOHOL: 12% Vol • RESIDUAL SUGAR: 5 g/l.
Still to try
Bought as gift, haven't tried yet, but price was attraction and fact it was Italian wine. Good service, kept up-to-date on tracking progress. Had other bottles in order - packaging was excellent. Which was just as well, as despite box being covered in tape, warning that contents were "fragile," DHL person stood at back of transit van and dropped box onto the road from a great height. Box was damaged, however, thanks to the excellent packaging, contents were not. Full marks Tenuta Marmorelle, zero marks DHL.