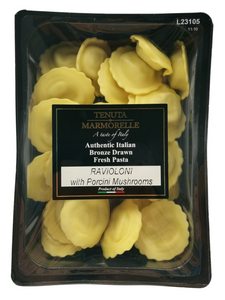 Our Deep Filled Fresh pasta is everything you would expect and more!
Ready in minuets you will have prepared a restaurant quality dish at home.
To complete your meal try one of our amazing pasta sauces, you will not be disappointed!  
Pasta shapes may change subject to availability.
Porchini winner
Buy occasionally for exceptional lunches.